Published on
SaasRock v0.4.0 - Events and Webhooks
Authors

Name

Alexandro Martinez

Twitter
Use the Events to log essential data and use Webhooks to customize your business logic within internal or external webhooks.
Check out v0.4.0 → saasrock.com.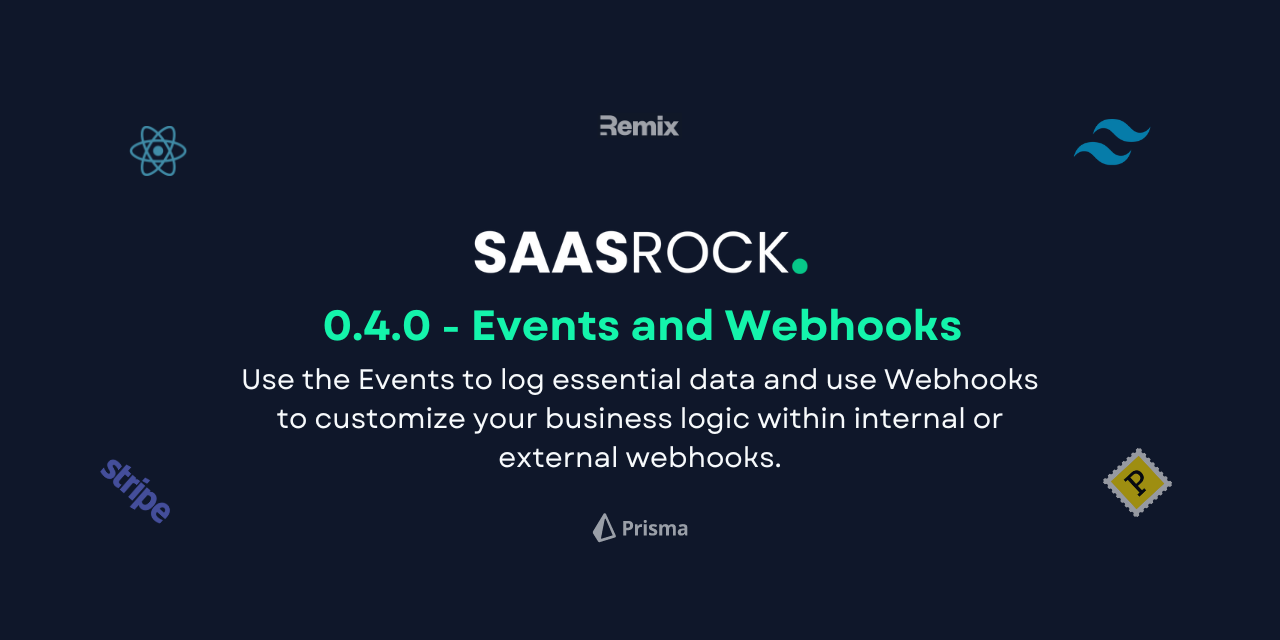 SaasRock has a new EPIC feature on the latest release: Events ⚡ Webhooks.
Every event:
Is something important that happened within your SaaS.
Is called inside a Remix action.
Has a DTO for TypeScript support.
Can call 0, 1 or more Webhook Endpoints (internal or external).
Use cases:
Custom business logic when something happens.
Call a Webhooks by Zapier.
Events and Webhooks Admin UI:
Events table with filters, pagination and interactive event rows:
Event details with Webhook Attempts requests and responses:
---
Click here to watch the full demo.
SaasRock Core 🪨:
5 Application events + Internal Webhooks.
/admin/events route with permissions (Super Admin, Auditor, - Developer).
Engine ready → Highly customizable.
SaasRock Enterprise 🚀:
40 Application events
Custom Webhook endpoints
Retry Webhook attempt
?? Admin events (upcoming)
/app/:tenant/settings/events route with permissions
If you liked this post, follow me on Twitter or subscribe to the Newsletter for more 😃