Published on
SaasRock v0.3 - The Remix SaaS kit - What´s next?
Authors

Name

Alexandro Martinez

Twitter
I'm planning to start my own SaaS this month. June was packed wit a lot of features, such as Roles and Permissions, Row Visibility, Tags/Tasks/Comments, Workflows, Filters, Kanban and API usage.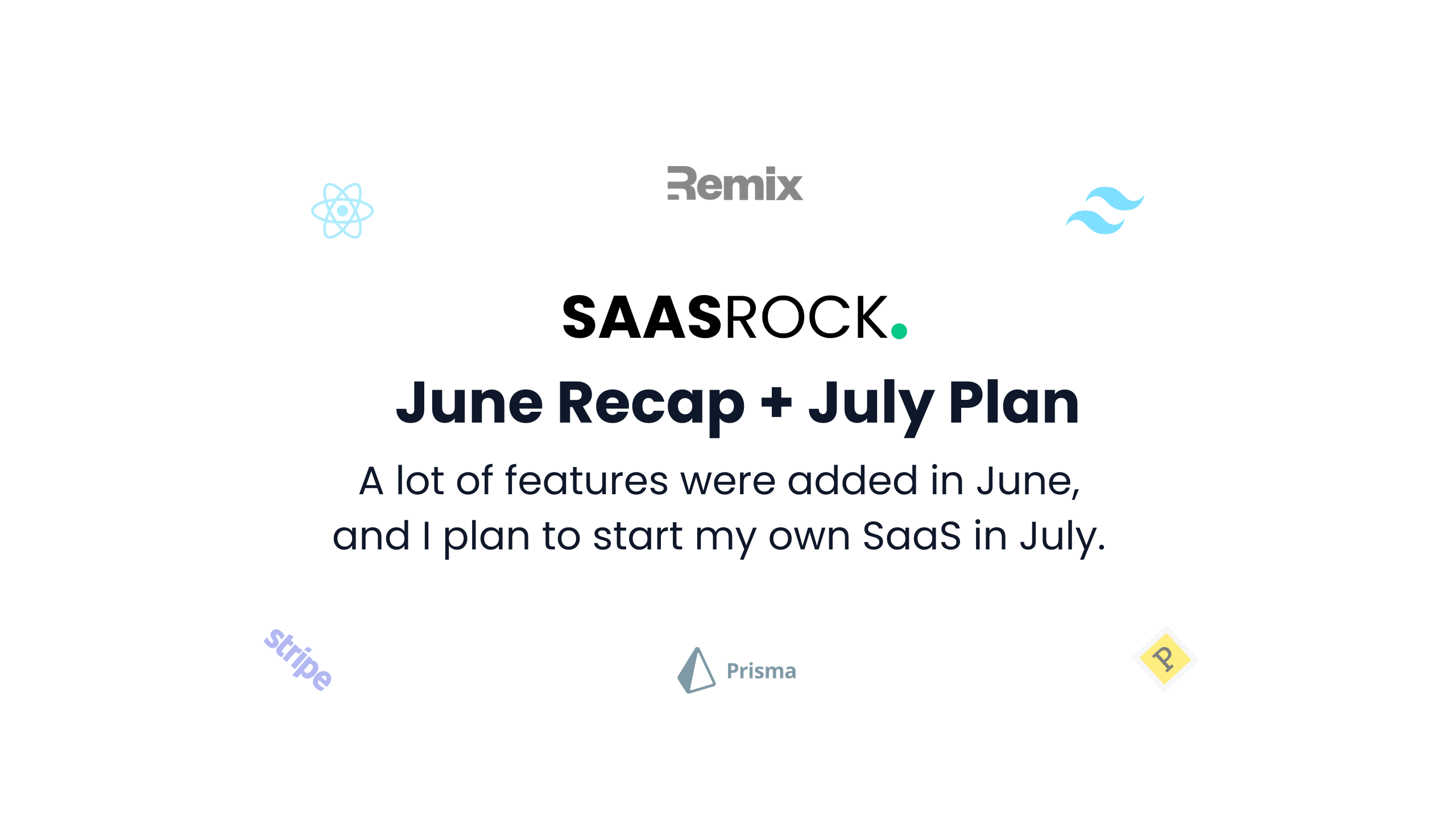 Ever since I started programming, 12 years ago, I wanted to build SaaS applications. But it was not until recent months that I finally feel confident enough to make a successful business with SaasRock's v0.3.2 release, click here to get it!
June Recap
Here's a summary of what was added last month:
Roles and Permissions - For views and actions
Row Visibility - Private, account members, specific roles, specific groups, or public
Row Tags, Tasks, Comments, and Workflows - For all custom entity rows
Row Filters with URL - employees?q=luna or employees?firstName=luna
Simple Kanban board component
API usage - Limit API calls based on current subscription
Check out the full changelog: saasrock.com/changelog.
July Plan - My first SaaS app with SaasRock
What better way to know what SaasRock is missing than actually building a SaaS. Today I'll start building an Invoicing SaaS platform using SaasRock to validate the framework - with 3 main features:
Receipts - Upload your expense receipts
Invoices - Create invoices for your customers
Emails - Convert supplier emails to invoices
It will be a SaaS for Mexican companies, but surely some features that I need will be added to the SaasRock Enterprise 🚀 (and some to SaasRock Core 🪨).
I'll announce the end result on July 31st on my Twitter @AlexandroMtzG.
A few other things:
If you need help building your SaaS or don't have the time, check the Founder's Edition (4 left).
I'll improve Workflows (e.g. email notifications, rules...), CRM (automatically create contacts for registered users, send emails...) this month, and other issues (check out the issues roadmap).
---
If you sign-up for SaasRock pre-launch you will lock in the current price for v1.0 AND get a chance to help shape the direction of this framework. You can join the discord server and ask existing customers their opinion. We're all looking to build successful SaaS apps 😀.
If you liked this post, follow me on Twitter or subscribe to the Newsletter for more 😃